The Marta board met today and approved cuts that will see some major changes in the near future.
40 bus routes are going away.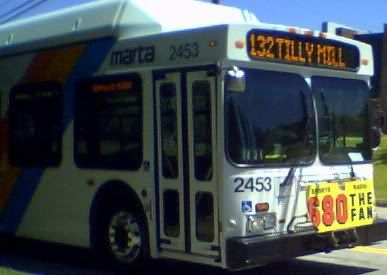 Trains will add wait times up to five minutes more each.
Bathrooms will close to the public at 29 stations across the system.
This will be the last year for shuttles to Braves games and the Lakewood Amphitheatre.
More than 300 MARTA employees will lose their jobs.
There will be an increase in weekly, monthly and Mobility pass prices.
Two of MARTA's four ride stores closing, at Lenox and Lindbergh stations.
Customer call center hours are cutting back, and there will be fewer agents at stations.
On weekends, trains will start at 6 a.m., not at 4:45 a.m.
There will be  no merit-based or annual cost of living increases for employees, and mandatory 10-day furloughs for non-represented employees (excluding police and operating supervisors).
MARTA Board Chairman Michael W. Tyler said the budget required significant cost cutting measures.
Service modifications will be implemented on September 25th and pass price increases will go into effect on October 3rd.
Comments